Enjo Sports Inc. is a company dedicated to the research and development of outdoor sporting goods. Enjo Sports manages different categories of product lines that specialize in different types of product offerings, including Hunting and Shooting Optics, Tactical Accessories, Gun Cleaning Solutions, and Security Products.
Enjo Sports' R & D department consists of a team of professional qualified engineers and experts with many years of experience and strong technological capability, which aims to deliver optimal solutions for outdoor sports products. We focus on quality, innovation, and technology to create cutting-edge items for hunters and shooters. Products of Enjo Sports were sold to consumers worldwide. We are a faithful supplier and reliable partner who cooperates with various leading brands and well-known organizations around the world, especially from the USA, Europe, Canada, and South Africa.
Enjo Sports attaches great importance to quality management and customer satisfaction. Our company is I SO-9 0 0 1; certified and holds over 30 patent certificates. Enjo Sports offers a wide range of ready products and customization services for all customers, wholesale dealers, and O E M / O D M buyers all over the world. Our primary goal is to provide support and a good value to the industry with quality products and promote the success of our customers and business partners in the long run. If you are looking for an accountable partner for outdoor sports products, Enjo Sports will be your ideal choice!
Our Factory
Display Room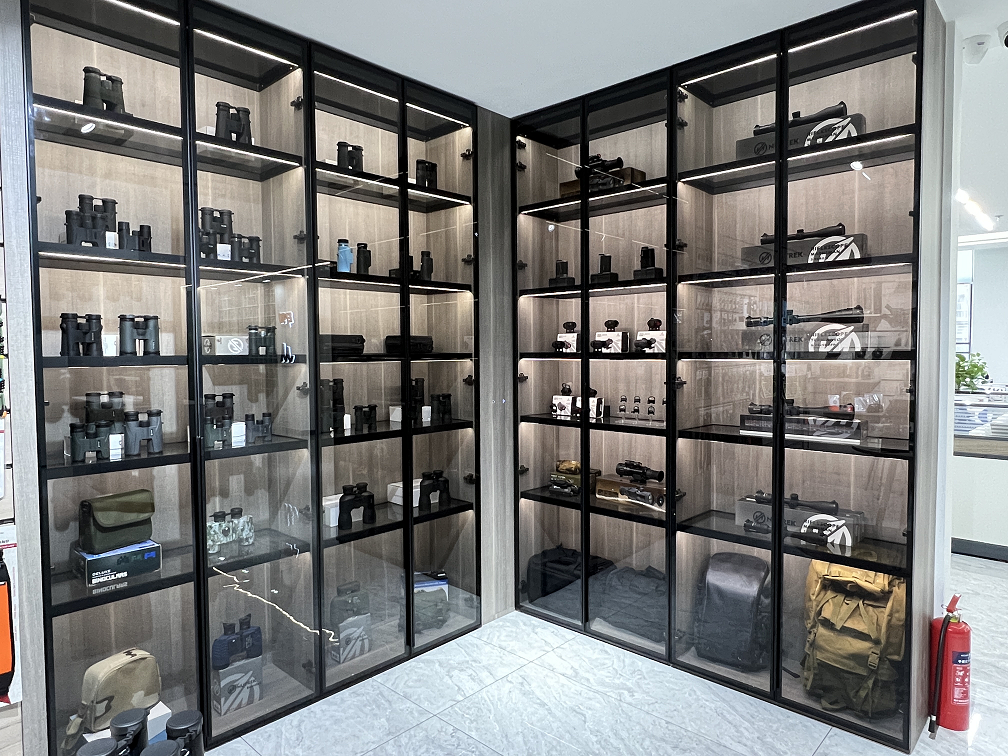 R&D