The use of red dot sights has significantly improved handguns in recent years. Red dots on pistols are popular right now! Here our team brings you the top 6 red dot sights that will empower your shooting! They all feature 2 Night Vision settings + 8 Day Light settings, which makes them extremely adaptable in bright light and low light conditions.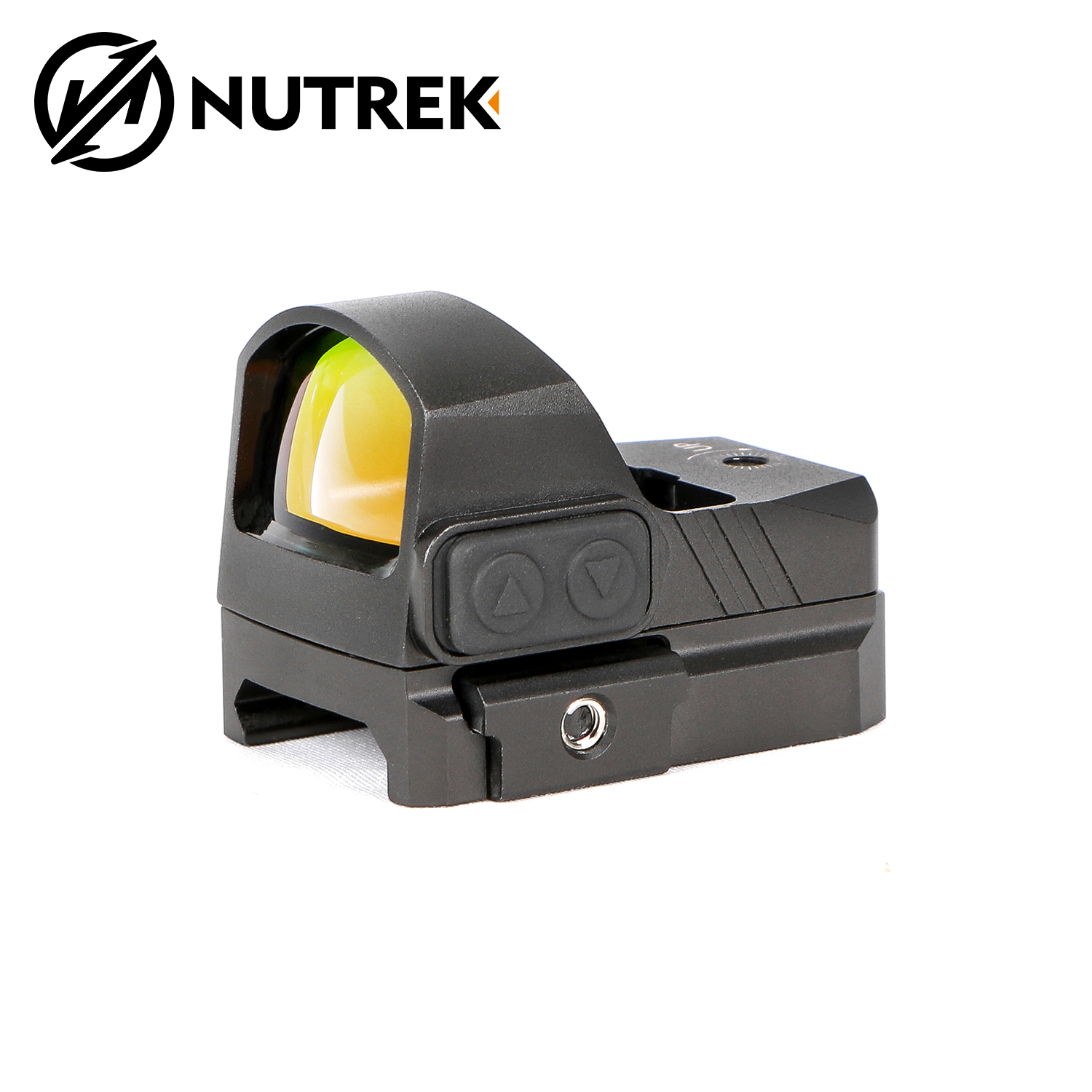 A passionate shooter's fantasy can be realized with the NUTREK EDGE Red Dot. The most heavily recoiling rifles are handled with ease by EDGE thanks to its high quality of shock resistance. A brilliant and clear image is delivered by an optimized and refined optic. When the pistol is drawn, the integrated motion and light sensor immediately makes you fully prepared.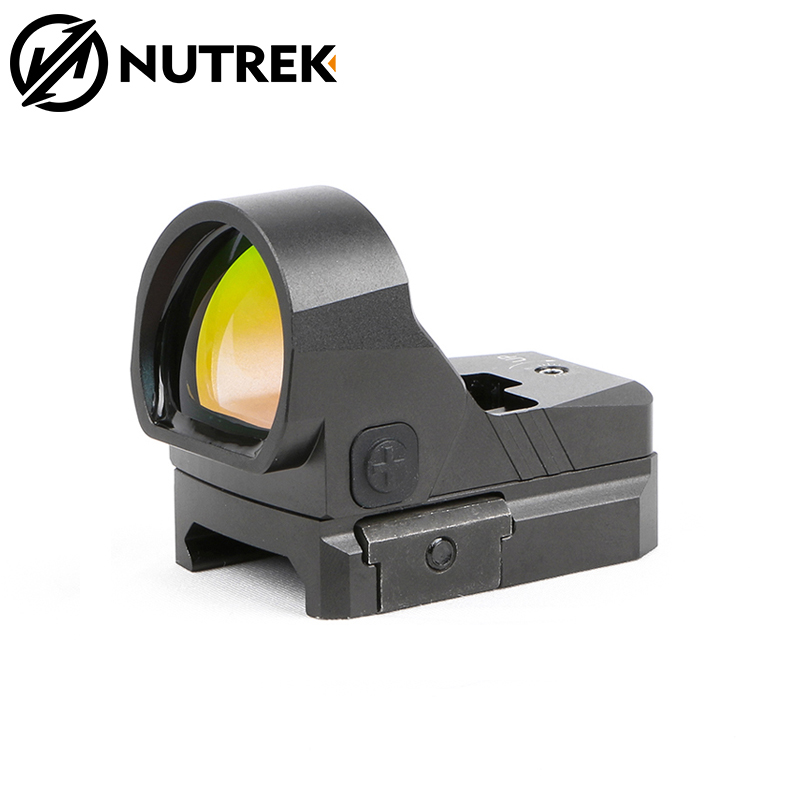 The NUTREK LANCE Red Dot is built with a round lens that provides a wide field of view comparable to that of its tubular style competitors while also significantly reducing the weight of a tubular dot sight. It is extremely lightweight, and it is ideal for both handguns and long guns. Although this unit is so light, it can take 1200G shock G-force and withstand the recoil of most high-power firearms! The NUTREK LANCE Red Dot is a real worker to add to your pistol!
A wide window that provides an improved field of view and a bright, sharp, and clear view from edge to edge was incorporated into the NUTREK DAGGER Red Dot.
You can easily adapt to the various environment thanks to the compact and robust structure, which has brightness adjustment controls on the left and right, respectively.
The NUTREK BLADE Red Dot Sight fulfills your desire to be a fast action shooter by being exceptionally compact and working well. Nutrek Blade barely increases the weight of your handgun. You can aim and shoot with incredible speed and accuracy with this red dot Also, your target is locked involuntarily thanks to the shake-to-lit feature and the rear slot sight.
The NUTREK PALLAS red dot reflex sight is a versatile and durable choice for passionate shooters. The large window offers a clean, bright, and edge-to-edge vision. You can avoid sighting in again when replacing the battery thanks to the side-load battery chamber. 2 night vision settings are available and, shooters can choose to pick up the parallax-free ASPHERIC Lens according to their needs.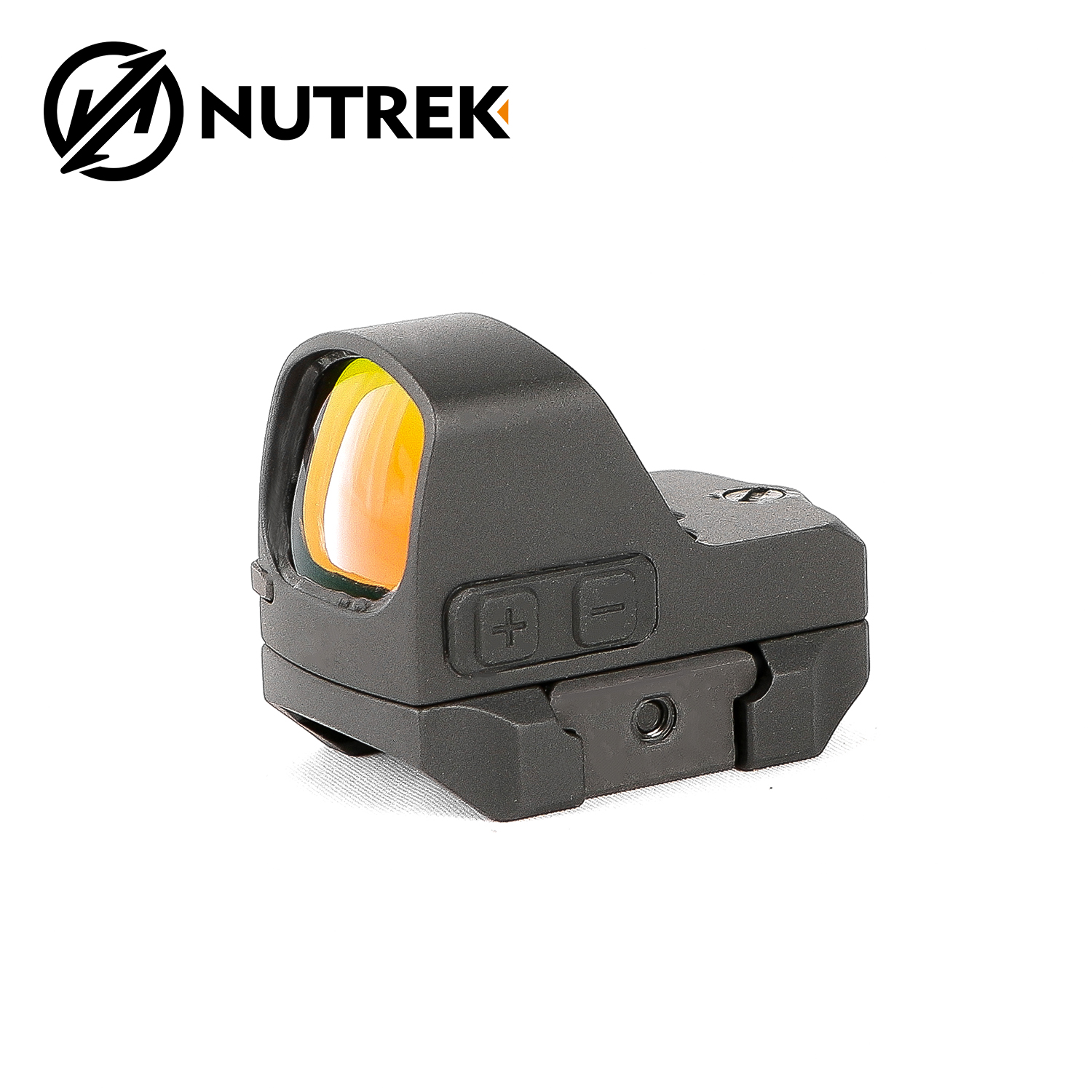 The NUTREK JAGUAR red dot reflex sight locks targets with ease on most high-power rifles while being small and outperforming many of its larger competitors. The JAGUAR red dot is the shooter's no-brainer sight because it is small yet durable, has integrated Night Vision and Day Light settings, and is very compact.