Rangefinders are very helpful devices for outdoor sports like golf and hunting. for example, golf players often use rangefinders to determine the distance between two points on a golf course precisely.
Using a
rangefinder
is effective to eliminate possible errors due to slopes and elevations and even obstructions on the golf course when estimating distance. It is genuinely more reliable than merely relying on our eyes.
Indeed, there are several things you may not be aware of before you
choose a rangefinder.
Here are some hints for you:



Range
First of all, the capacity of distance measurement for rangefinders is important. The use of a rangefinder primarily serves the purpose of finding distance in different situations. Thus, a higher range is preferable in general when selecting a rangefinder.



Optics
Quality optics plays a big part in a good Binocular Rangefinder functioning properly. It is one of the most important parameters to check before purchasing. Magnification between 8x and 10x is recommended. In this case, you do not need a higher magnification because it will be difficult to hold them for the rangefinder to work.
On the opposite, if the range-finding binoculars feature less magnification, it will be hard for users to spot animals at long range. Moreover, larger lenses are favorable as they provide a wider field of view and allow more lights to get in, which allows users to obtain a sharper and clearer image.



Accuracy
Accuracy is vital for a rangefinder. An optimal rangefinder is usually accurate within one yard.
Battery Life
Most users may overlook the duration of battery life. Buyers are recommended to take note of what battery is needed for a rangefinder.
Most golf rangefinders run on CR2 batteries which usually last from 6-12 months of their use.



Slope and elevation
Some rangefinders offer slope and elevation calculations to users because there's a considerable difference between an uphill or downhill target in some cases. The rangefinder with slope and elevation calculations can estimate how far a shot will travel, and the actual distance from the target. However, the Rules of Golf prohibit its use for competition.



Weather Resistance
Weathers are unpredictable! Some rangefinders work effectively under good weather conditions but may function ineffectively under tough weather conditions like cloudy or rainy days. So, weather resistance is a nice feature to adopt into a fine product. For outdoor sports players and hunters, it is wise to pick up a unit that can work properly in bad weather conditions. There are several rangefinders that come with a rain model, which is convenient and useful.



Size and Weight
It is not a strict rule but some users tend to range with two hands because it is easier and more stable. If you carry the rangefinder on your game or hunt trip, a portable and lightweight one is preferable.
Durability
It is inevitable that you will drop or crack your rangefinder at some point during a game or a hunt. A solid and compact shell is helpful to protect the lens and optical system of the unit from damage. Aluminum, steel, and magnesium are all strong materials for shells of binocular rangefinders. They will create different mixes of weight and strengths. As mentioned earlier, if you prefer the lightweight unit, aluminum and magnesium are relatively lighter with decent strengths.
Nutrek Optics
presents you with the most ideal 2 in 1 rangefinder!
RF11B Binocular Rangefinder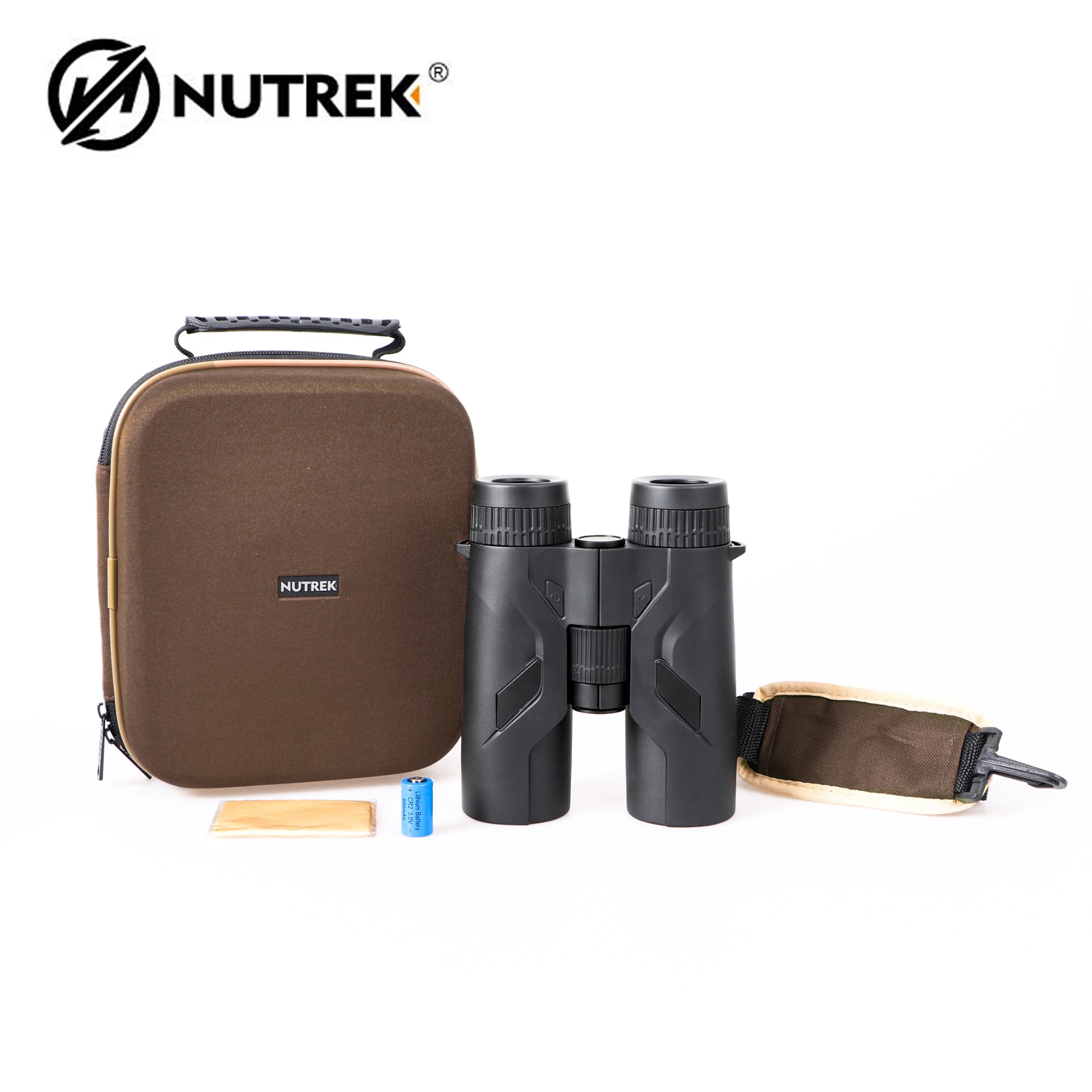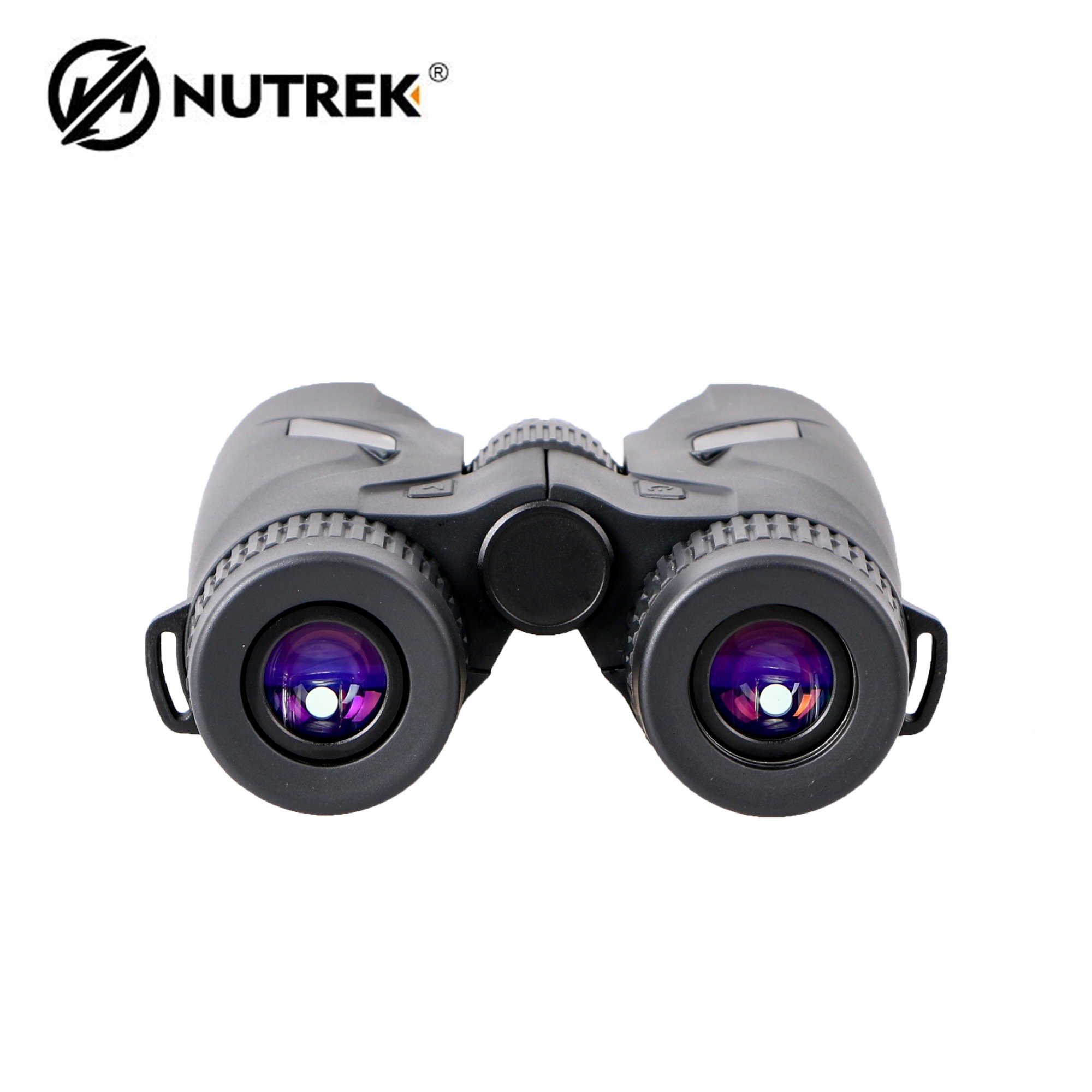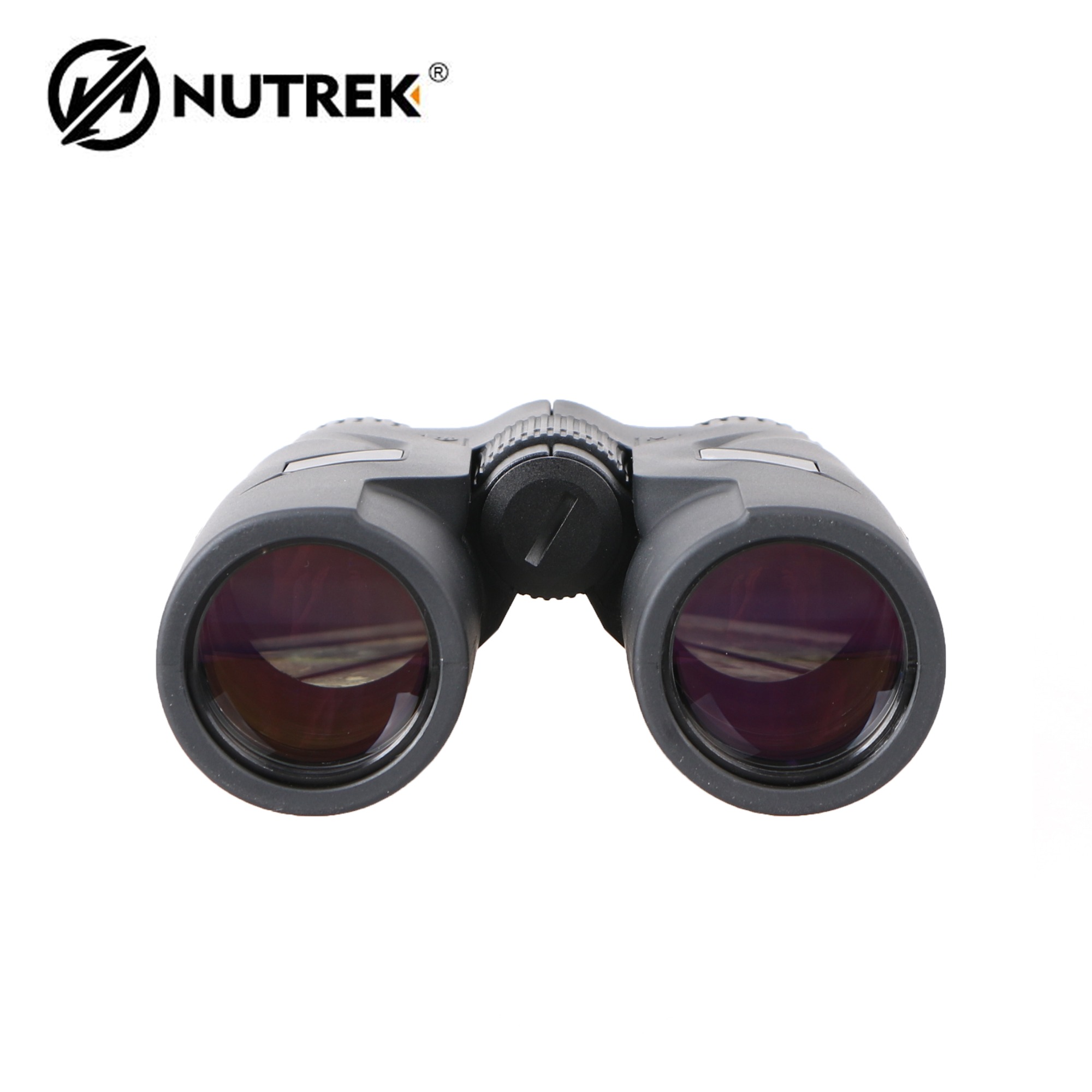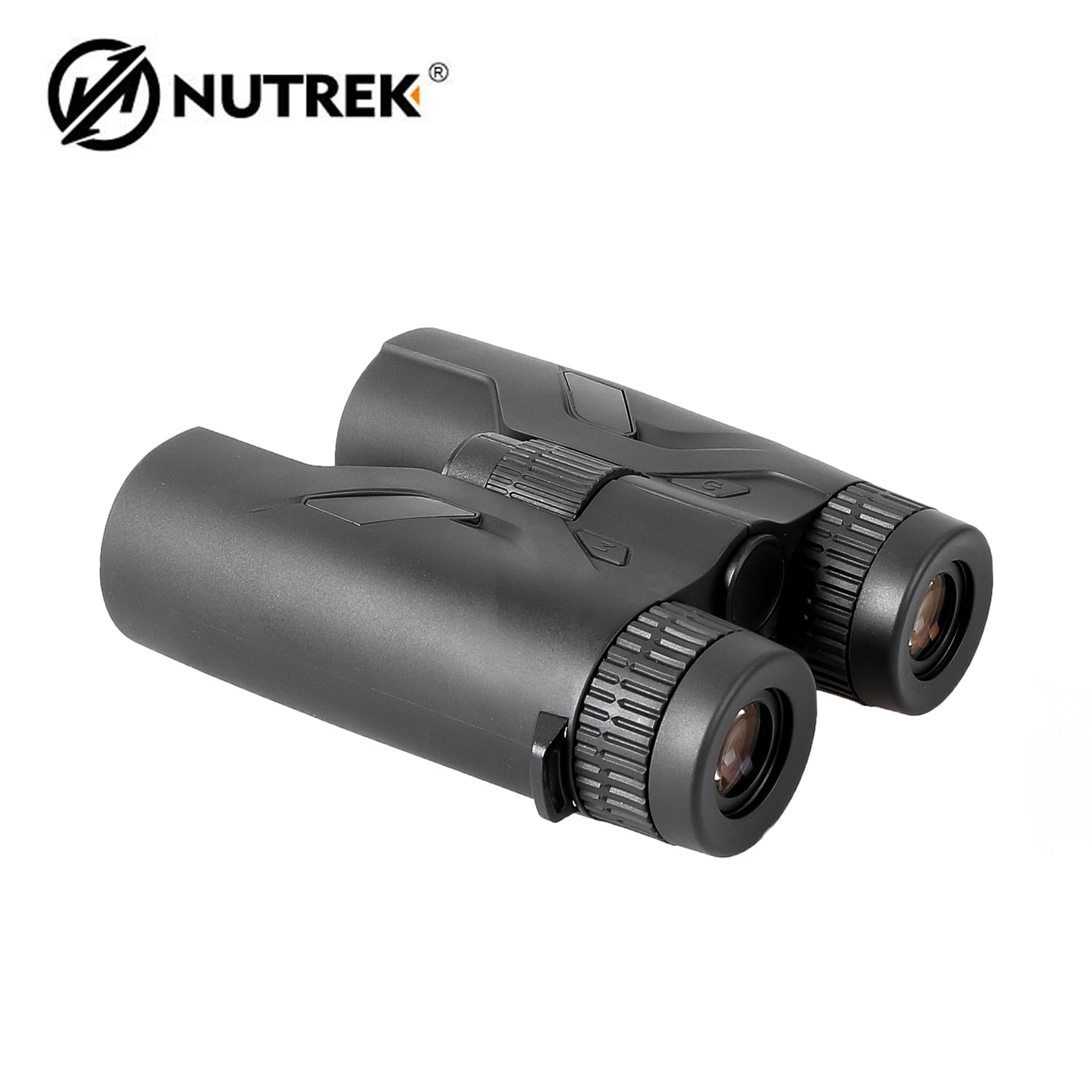 The Nutrek RF11B Series is two products in one – binocular and rangefinder – making it a perfect instrument for outdoor activities.
Discover all the possibilities with the
Nurtrek
RF11B Binocular Rangefinder
• Hunters and golfers: here's your perfect rangefinder
• Provides extra-bright images, enhanced contrast, and image detail
• Ruggedly built with Magnesium chassis for light-weight and durability
• Measuring up to 2300M of distance( varied between models)
The binocular rangefinder combo also features high-quality 42mm diameter lenses. With these, you'll get plenty of bright light performance out of these rangefinders If you wear eyeglasses, then these laser rangefinder binoculars will be the perfect fit for you because they come with 16mm eye relief. These are some great outdoor binoculars that feature roof prisms that are durable. Nutrek Optics will be your perfect choice.