Our pick for the best binoculars for hunting is the Nutrek Optics HD Roof Prism Binocular.
The first time we used these binoculars was during the whitetail hunt in 2022, and we were quite pleased.
The NUTREK Trekore series ED binocular comes with completely multi-coated lenses and high-density extra-low dispersion glass.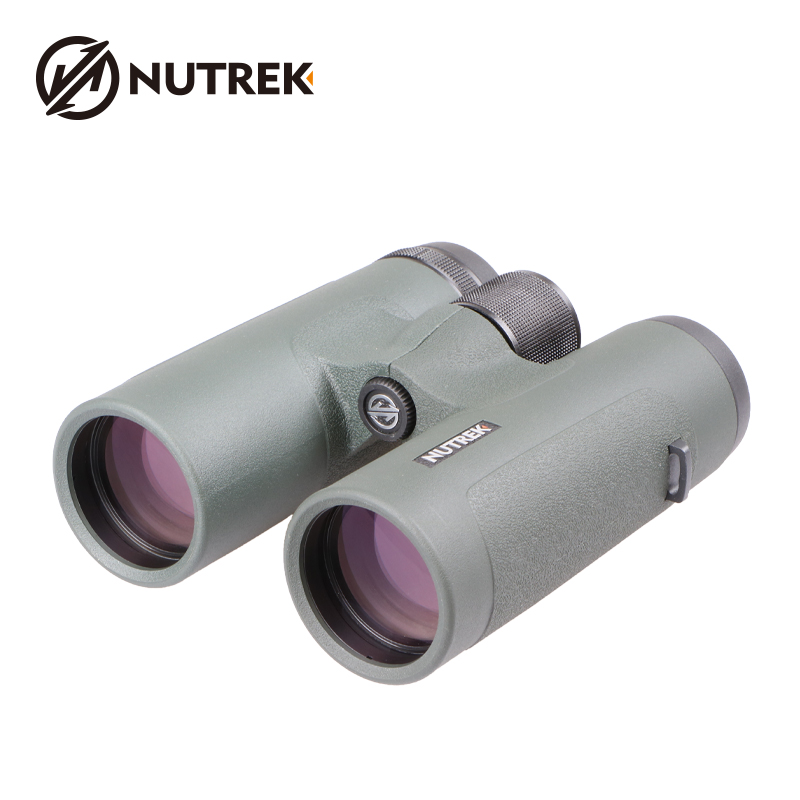 They come in 8X42 and 10X42 model sizes.
The 8X42 has a very remarkable field of view.
Thanks to sealed o-rings and argon gas purged, they are totally weatherproof. The outside lenses are shielded from scratches, dust, and rust by a special, incredibly durable, scratch-resistant coating.
The rubber armor serves as a solid, non-slip grip and long-lasting external protection for the binocular body.
The QUEST binos HD Binoculars
In low-light hunting situations, the Prime Extra-Low Dispersion glass in these hunting binoculars brings out the most vivid details.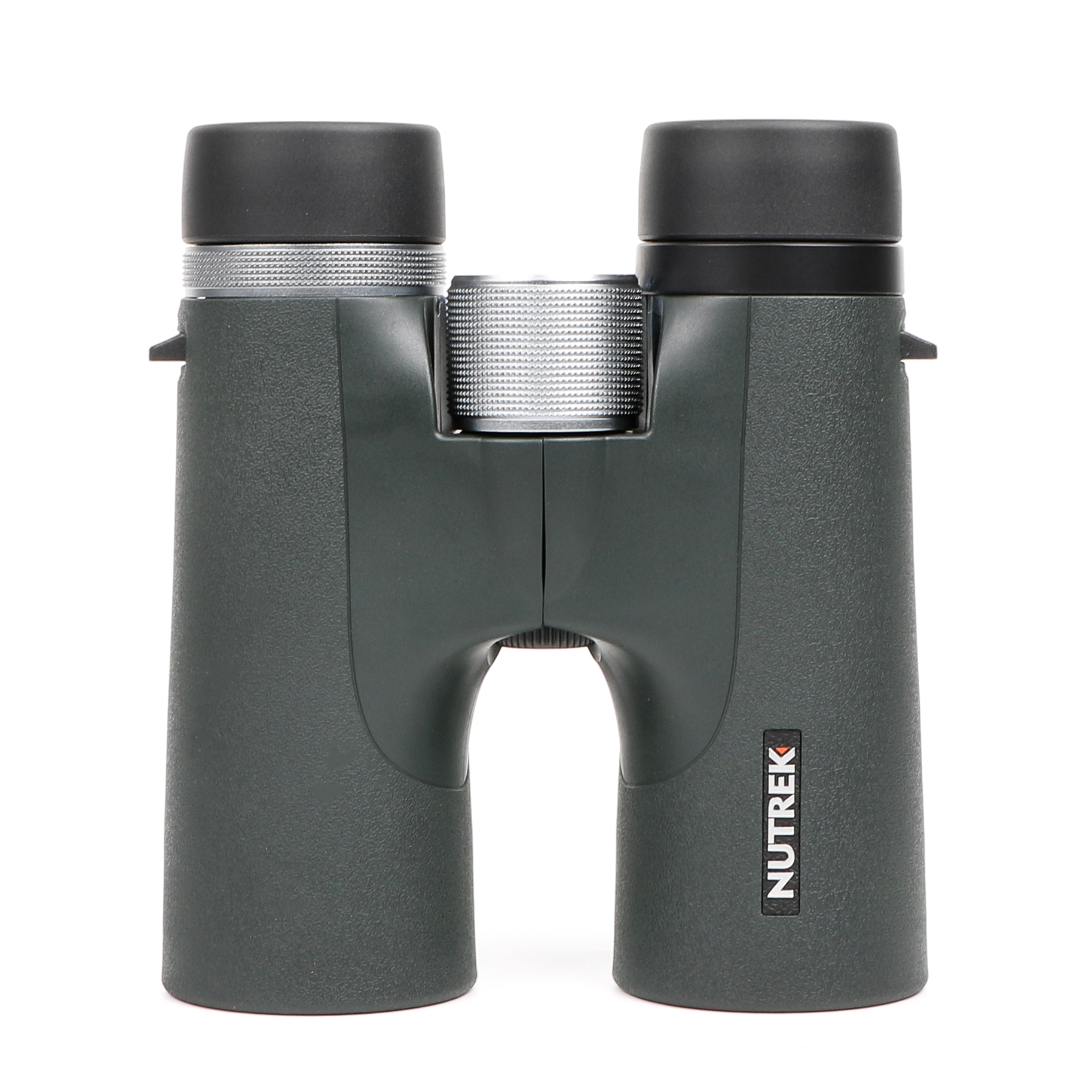 Rainguard HD permanent water-repellent coating and anti-fog technology. The best thing isn't that it's all in a lightweight magnesium chassis with nice touch grips.
What are the best hunting binoculars for the money?
Finding the best hunting binoculars for the money is really challenging today because high-grade optics manufacturers are providing so much quality at affordable costs.
Those very high-end brands might be eliminated because since, despite being fantastic, their cost keeps most hunters away.
Value for your money is what we're truly referring to here.
Additionally, even though there are several good options under $100, we are not considering them because they simply cannot compete with the quality and functionality of the contenders for the title of best-hunting binoculars for the money. This gets us to hunting binoculars in the middle of the pricing range.
Here we list some hunting binoculars with many of the features of expensive binoculars but at a more affordable price.
The NUTREK Safarage series binoculars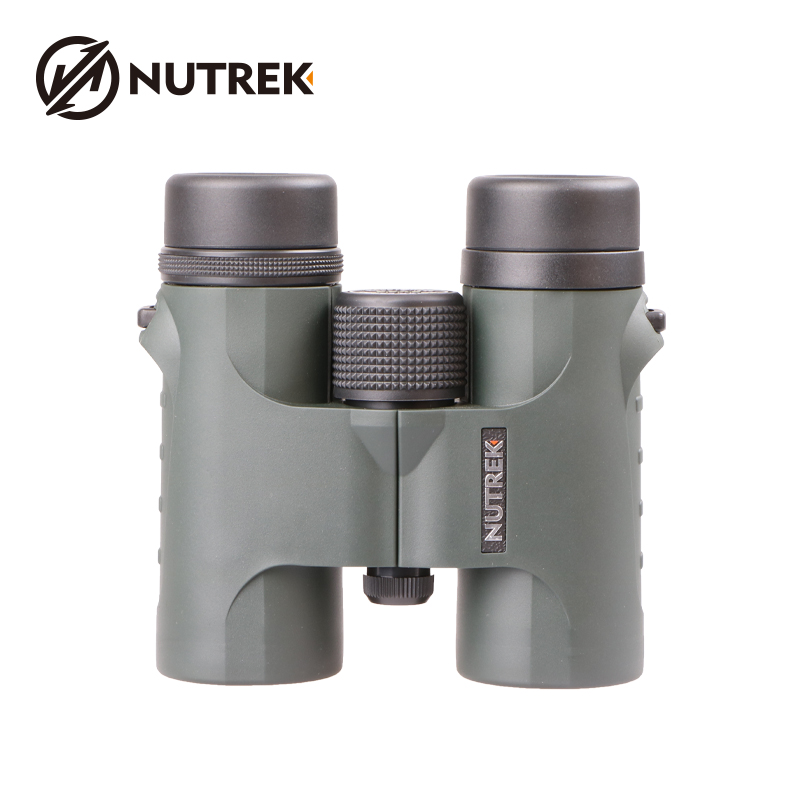 It's no surprise that high-performance optical systems, fully multi-coated lenses, and best-in-class ultra-wide field of view.
You would anticipate paying much more for a pair of feature-rich hunting binoculars like the.
lenses with full multi-coating.
100% waterproof/fog proof performance requires an O-Ring sealed and argon gas purged system.
For durability and a non-slip grip, rubber armor coating was used.
Eyepiece Rainguard Covers
Comfortable Neck Strap, Tethered Objective Lens Covers, and a Deluxe Custom Molded Carry Case
You can see why they are our choice for the Best Hunting Binoculars for the money when you consider all of that.
They offer an excellent balance of premium features at an affordable price, which is why we've selected them as the top 10x42 hunting binoculars.
For 100% waterproof/fog proof performance, the O ring is sealed and nitrogen is filled.
Glass BAK-4 prisms for superior resolution.
Prisms with a phase-corrected dielectric coating are incredibly clear and may be used to their full potential in low light.
We especially appreciated the rubber armor's special textured coating.
Fully multi-coated lenses with a Hi-Lume Index match for reduced glare and good resolution.
Included are a sturdy travel case and a neoprene neck strap.
You definitely want to take a closer look at the 10x42 Binoculars if you're looking for the best 10x42 binoculars for hunting.
Deer hunting purposes
Either 8X42 or 10X42 binoculars are going to work best for deer hunting. The 8X42 mode is favorable since it has a larger field of view and typically works better in dimly lit areas.
Only if you are hunting mule deer or whitetails in open territory and need to glass a great distance will you benefit from the greater magnification provided by the 10x42.
The 8x42 will offer you greater performance with the characteristics you require in the majority of deer hunting scenarios.
What to take into account when selecting the best binoculars for deer hunting
As deer hunters, we must have qualities like waterproofing and fog proofing because we are out in the field in all kinds of weather.
The best binoculars for deer hunting are argon-purged and O-ring sealed for immaculate performance in inclement weather.
Ruggedness and durability are further factors. Your binoculars are always bumping into things if you are wearing them. Consider the last time you used your climbing tree stand to climb a tree. You will bang your binoculars at some time.
Here it is
Huntale 8x42 Binoculars
had reduced weight. The combination of that with fully multi-coated Eco-Glass lenses and extra-low dispersion glass results in very high-quality hunting binoculars.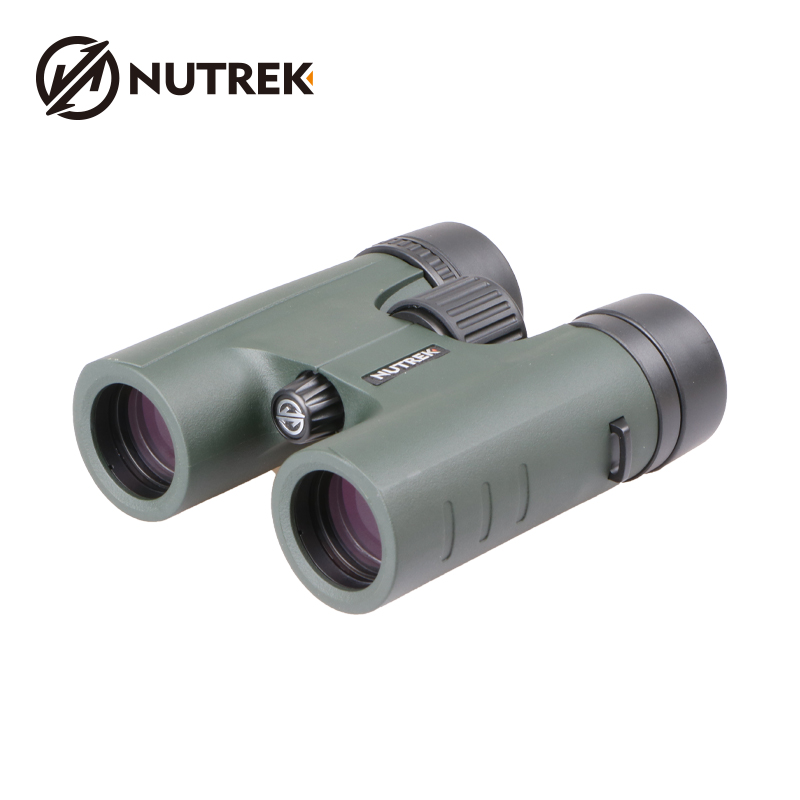 Because they are nitrogen-filled and o-ring sealed, they are naturally completely waterproof and fog proof.
A tough rubber armored covering on the exterior offers outstanding protection and a non-slip grip.
So, these are our first picks for the best binoculars for hunters. There are more options available for Porro binoculars. Don't forget to take a look at those binos.

There are binoculars built in a rangefinder function. Check out the 2 in1 Rangefinder Binoculars