Hunters all over the world continue to look for an opportunity to view wildlife and see objects beyond the range of the naked eye. Devices like night vision monoculars and binoculars make it possible. However, though these two are designed in a similar way, there are still a number of differences between them.
In this post, we'll discuss which one is best for outdoor fans who want to see the scenery clearly, vividly, and crisply. Intrigued? Just continue reading.
Monocular Overview
A monocular is a compact, portable tool that can be used to view and even magnify distant objects. It enables us to appreciate how lovely our surroundings are. When attempting to see distant things, explorers, hunters, and military men will use telescopic lenses.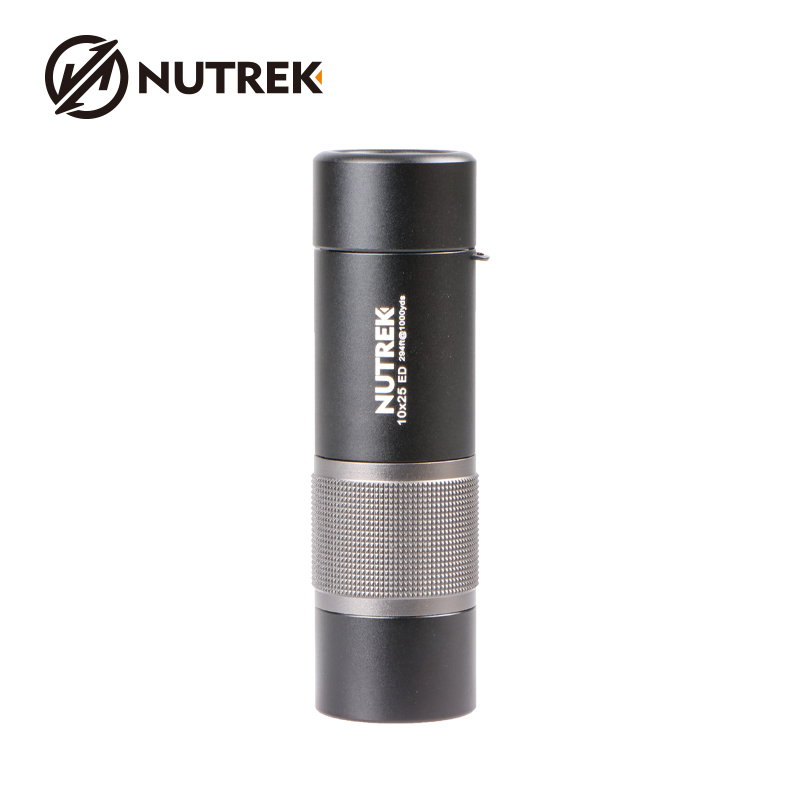 Compared to binoculars, monoculars are often smaller and more comfortable. Using a monocular is considerably more practical, especially if you spend most of your time moving around because you can always take it out of your pocket or cover, check what you need, put it back, and continue going. Many hunters choose monoculars over all other options due to their convenience.
If purchasing the best monocular is your goal, we advise considering features like an integrated compass, image stabilizer, and zoom capability that will make the entire observation process enjoyable.
If you want a monocular with a little bit more functionality, search for one with night vision or a thermal sight that is lightweight and small. Select a multi-coated lens with anti-reflective coatings that offer the great light-gathering capability to improve the situation in low light situations.
Binocular Overview
A two-lens camera that is exceedingly simple to use for observing and scouting anything you desire. Nearly as soon as the telescope was invented in the 17th century, astronomers thought of installing two similar telescopes next to one another to create binoculars. Over the years, binoculars have seen significant change, evolving from the Galilean design—named for the inventor Galileo—to the prism binoculars we use today.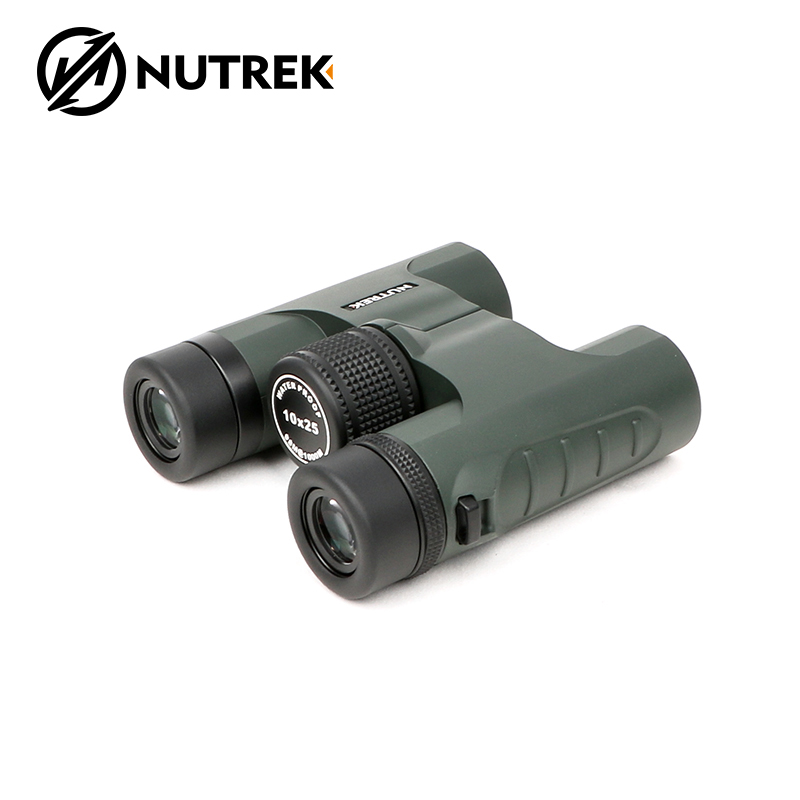 Each binocular has advantages and disadvantages. Both military personnel and outdoor enthusiasts love this gadget. Although they are equally universal as monoculars, binoculars are simpler to locate in every price range, size, and variation. Additionally, even if you use binoculars all day long, you won't get eye tiredness or headaches associated with it. This makes binoculars considerably more pleasant.
Smooth and accurate image acquisition will be provided by options like the independent focus. Multi-coated lenses improve performance in low light. The end effect is better contrast and color integrity throughout the whole field of view. A tripod can be used to easily go hand-free by mounting a pair of binoculars.
Binocs vs. Monoculars
You are now aware of the characteristics and advantages of each device. The answer to the question "what is your motive for buying it" will indicate the right one.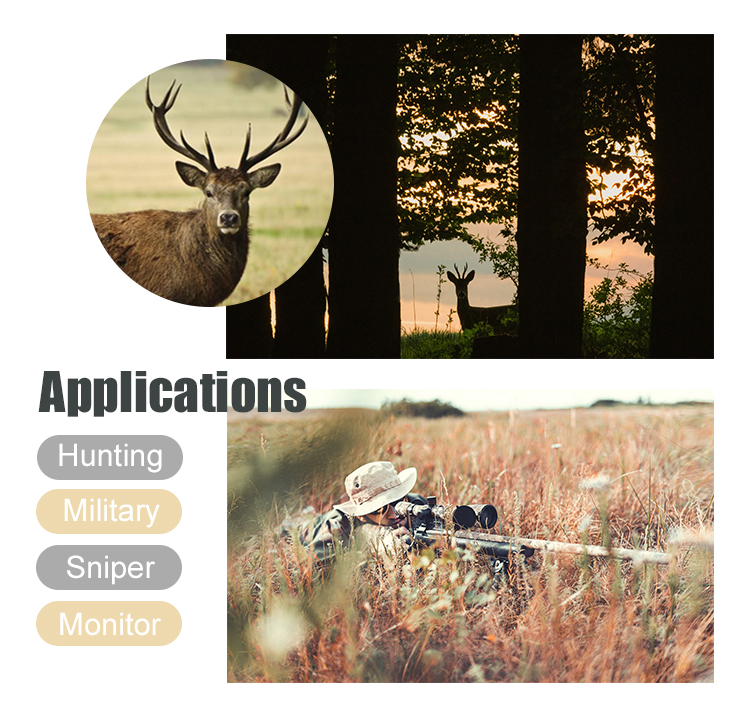 For Hunting
A binocular is preferable when hunting because a monocular would not be able to deliver fine details when you scan the area. Furthermore, a binocular's lightweight qualities make it considerably simpler to observe locations for extended periods of time when seated.
Bird Watching
If you're totally obsessed with serious bird watching, you'll want a pair of binoculars so you can watch without getting tired of your eyes. However, if you're unsure of whether you are really into birding, a small, light monocular would be the best option for a kick start.
Night Vision/Tactical
The tactical environment is completely distinct. Monoculars are excellent for quick deployment, particularly if you need to observe something in your campground or in the distance of your hiking trail late at night.
Binoculars
, however, are always going to be the ideal option due to the wider field of view and stable image for hunting and serious tactical purposes.
Because binoculars are more versatile than monoculars, professionals choose to utilize them.
Because monoculars are lighter than binoculars, they are easier to use.
In general, monoculars are more cost-effective than binoculars in terms of quality.
Monoculars

perform significantly better when used for thermal and night vision.
Since binoculars do not induce eye fatigue, they are more comfortable to use in the long run.
When compared to monoculars, binoculars feel more natural to use.
Nutrek Optics Top Pick Monocular:
Poccular Series Monoculars
A monocular with top-notch construction and optics.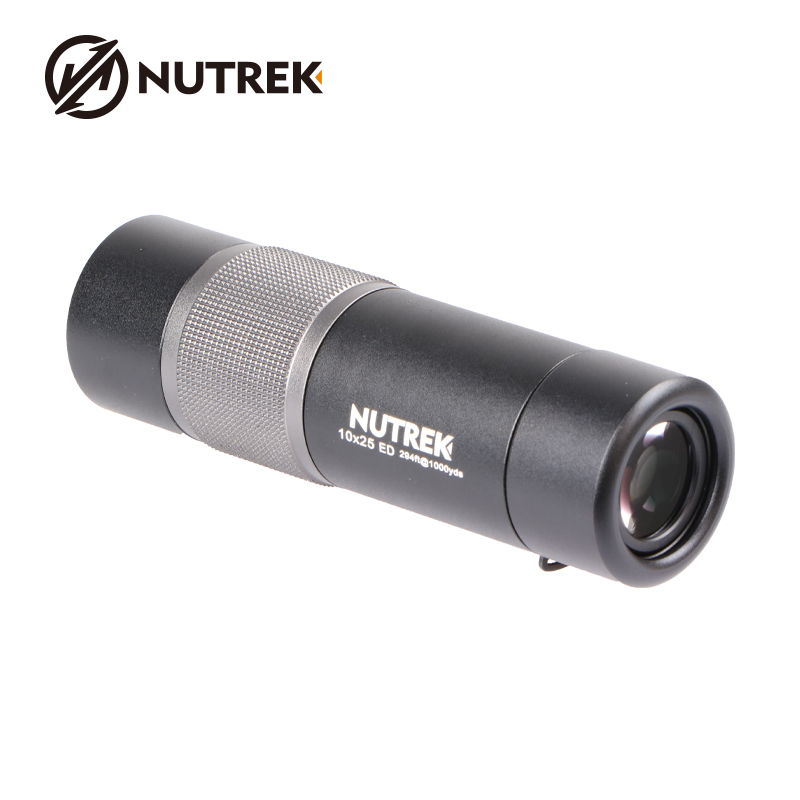 The NUTREK Poccular series monocular is the best hiking accessory thanks to its small, pocket-friendly style.
Key feature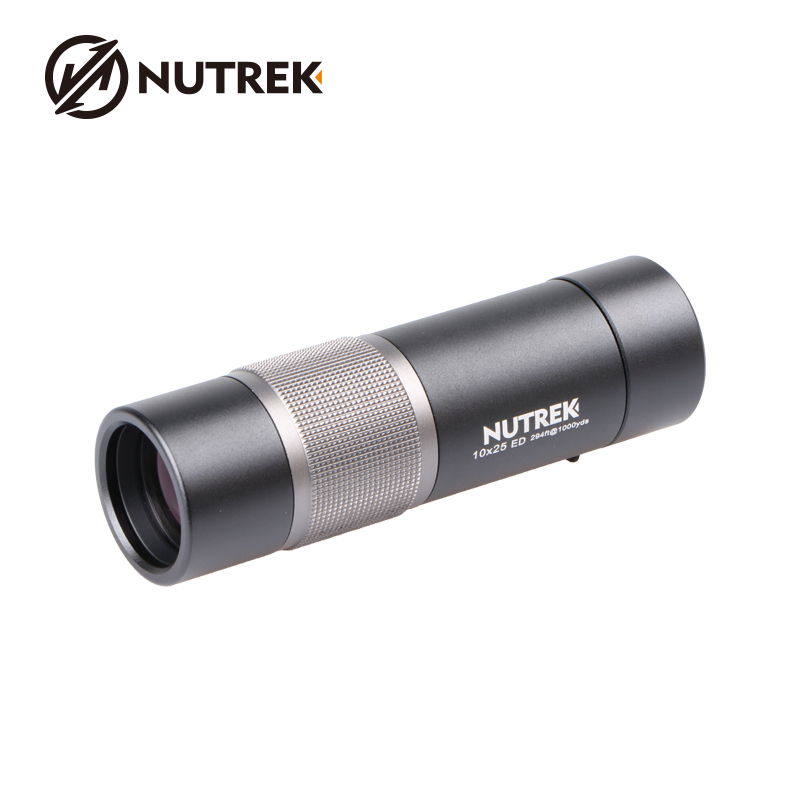 Lightweight, small, and thin for everyday use (EDC)
Premium Extra-low Dispersion (ED) Glass produces vibrant, natural color
Top-notch BaK4 prism for better contrast and image detail
The extra-bright image is generated by broadband fully-multi coating (BFMC).
Generous eye relief and a wide field of view (FOV) are provided.
For water and fog proofing, nitrogen is expelled, and an O-ring is sealed.
A large focusing wheel offers an effortless concentrating experience.
CLEARVUE Night Vision monocular
A large objective lens enables the NUTREK ClearVue night vision monocular to capture more light. When combined with a sensitive imaging sensor and a high-quality display, the ClearVue NV Mono produces a clear and sharp view both during the day and at night.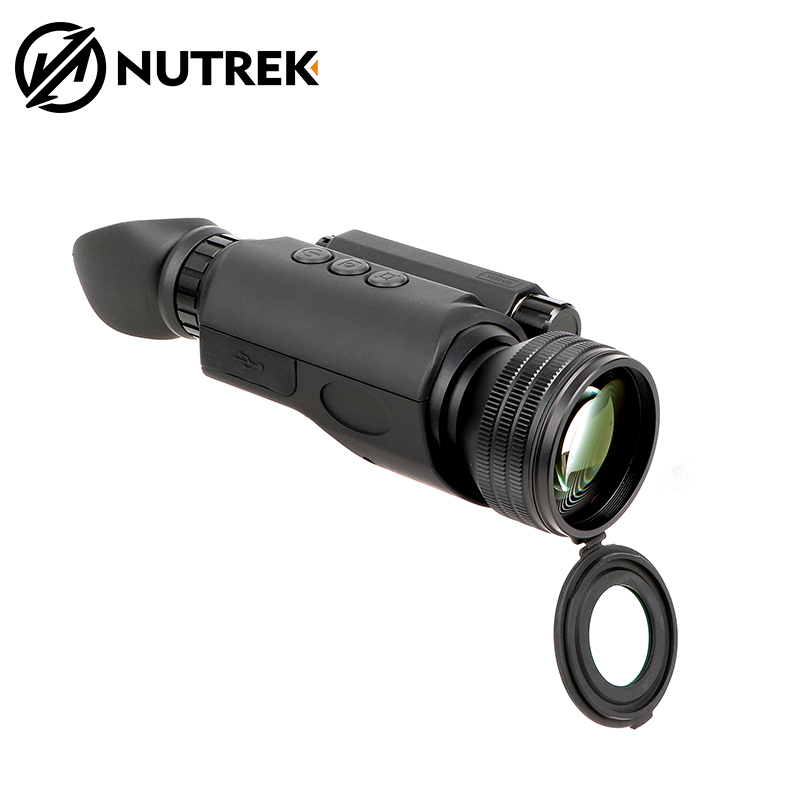 Convenient monocular night vision for outdoor security monitoring or hunting
Small and light to lessen the load on a nighttime travel
Balanced algorithm provides crisp, clear images both during the day and at night.
A huge zoom range and wide field of view to keep an eye out for larger areas or close-up detail
Micro HDMI port for video transmission to a TV, along with a 1/4" tripod thread for installation on a regular camera tripod for ongoing monitoring
Nutrek Optics Binoculars
NUTREK Trekore series ED binoculars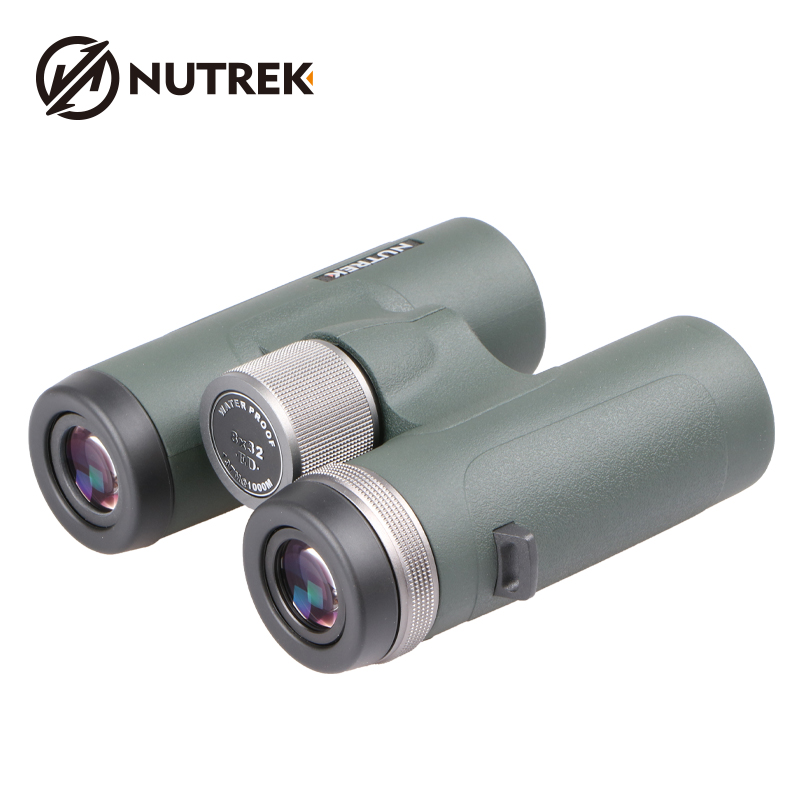 For any hunter or observer, the NUTREK Trekore series ED binoculars deliver a fantastic observation experience. It is toughly constructed with a magnesium chassis for lightness, sturdiness, and convenience when carrying in the field.


The improved lens and prism coatings provide notably better color reproduction as well as increased transmission. With its extra-long Eye-Relief and super-wide Field of View (FOV), it provides a roving view. Viewing experiences are considerably more stunning at twilight.
The NUTREK Safarage roof binoculars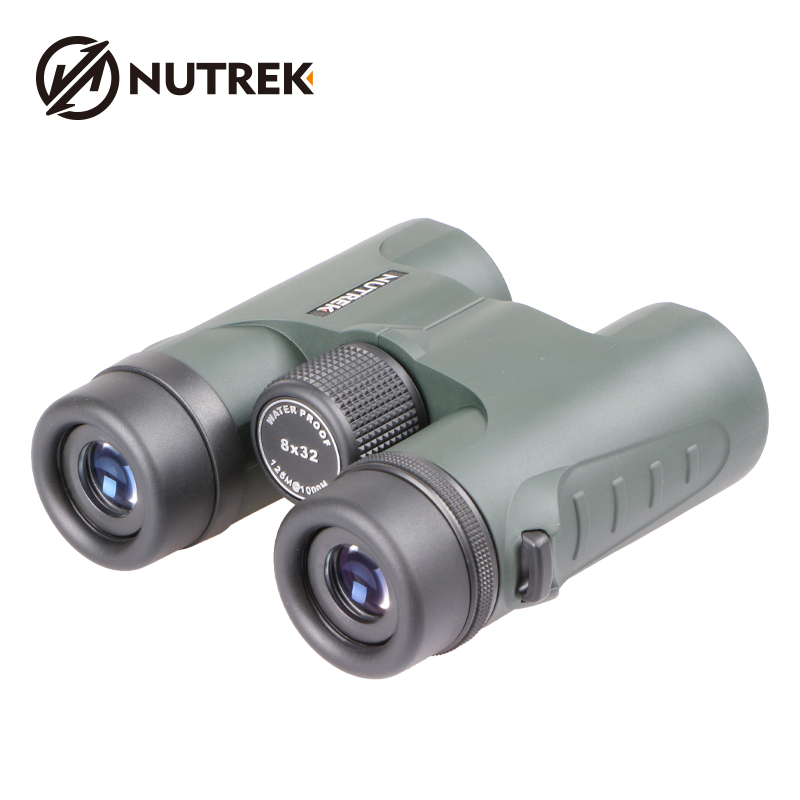 The NUTREK Safarage series roof binoculars include a fully-multi coating that produces images with exceptional brightness at an affordable price.
Fully-multi Coating (FMC) provides high-brightness images

BaK4 prism with optimized optics provides unrivaled performance at an affordable price

Nitrogen purged and O-ring sealed for water and fog resistance

Armor protected Light-weight engineering polymer chassis
The NUTREK OWLER II Night Vision Binoculars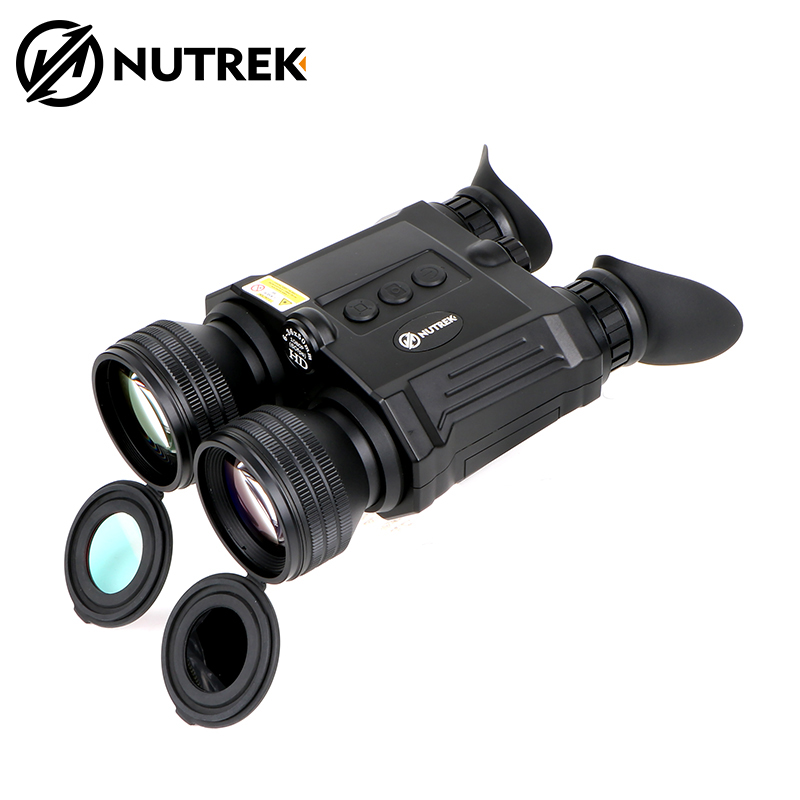 The NUTREK OWLER II Night Vision Binoculars with Laser Rangefinder provides view in the dark.
Night vision binoculars with high sensitivity for observation and security surveillance
A laser Rangefinder included for measuring distance and angle
A well-balanced algorithm produces bright and sharp images in both daytime and darkness.
A wide field of view with a huge zoom range to monitor larger areas or fine detail
Electronic image stabilization technology for stable and pleasant high-magnification viewing
Interpupillary distance can be adjusted to fit different faces.
TV video output with 1/4" tripod thread for attachment on a normal camera tripod for long-term surveillance